Meet Your Faithful Assistant!
Your Faithful Assistant was founded in 2009 with the goal of providing Administrative Solutions to Individuals and Businesses alike in an effort to create a balanced approach to life. Our goal is to assist you in balancing your needs so that you can focus on the most beneficial aspects of your life and business. By partnering with us, we are positive that you will become better organized, make optimal use of your time and maximize both your revenue and your life. Our clients spend their work day on activities that are most beneficial to them and leave the rest to us. Our Administrative Assistants are pleased to work with our clients and still have the flexibility needed to balance their own lives. For an Assistant that you can have Faith in, contact us today so we can begin assisting you tomorrow.
Our Administrative Assistants
Our staff has an array of Office Management and Volunteer Experience to assist your needs. Each applicant is handpicked and must prove their abilities prior to being assigned to a task. The goal of all of our staff is perform your tasks with 100% accuracy.
Management Team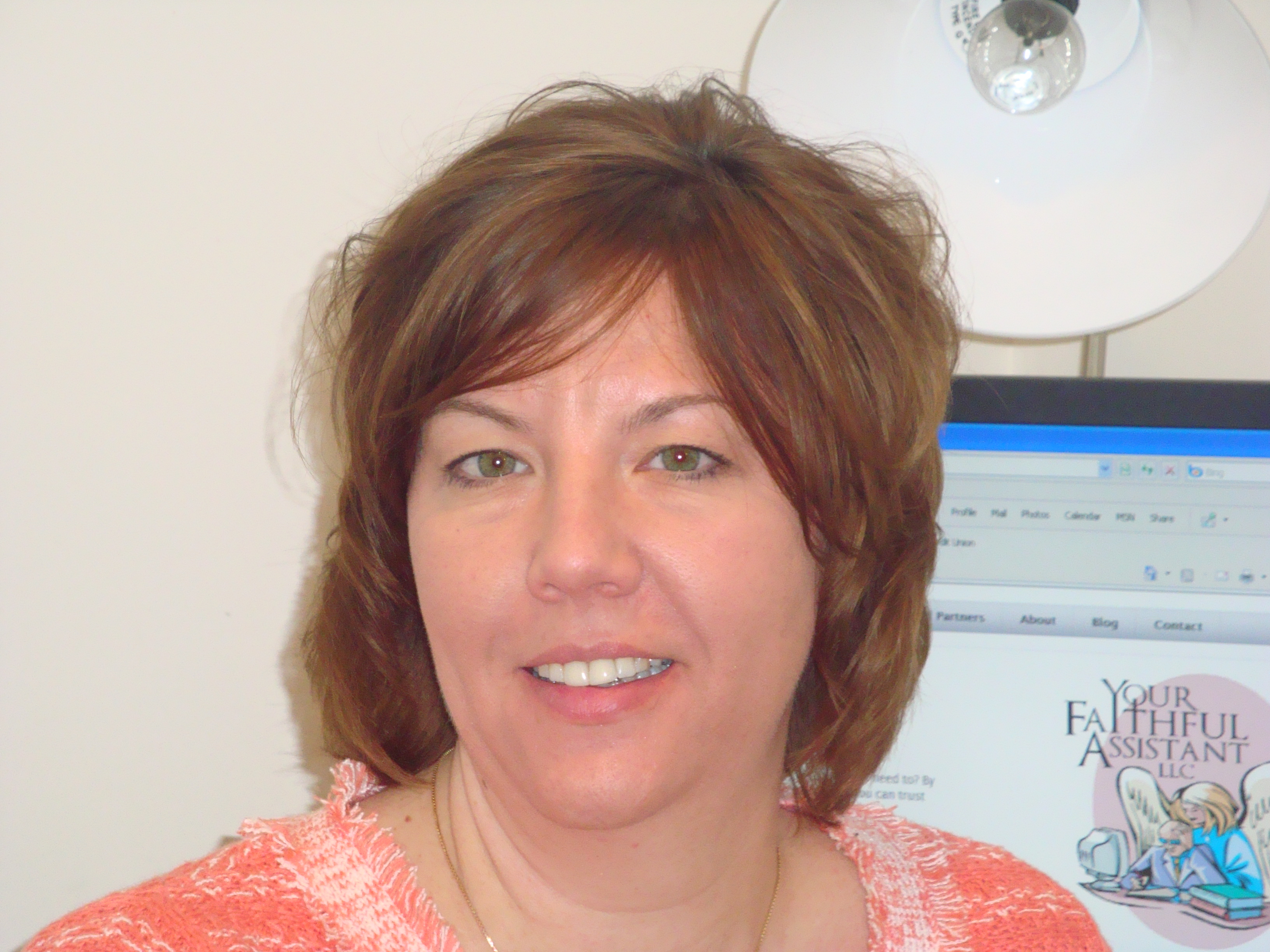 Shelley Drasal
Owner of Your Faithful Assistant
Shelley has a background that includes over 20 years of administrative experience in the Financial Services and Medical Transcription Industries. While working in these industries, Shelley has proven her leadership abilities including managing, developing, and motivating teams to obtain their objectives. She is a proficient, competent, self motivated and energetic individual with an array of administrative abilities. Along with her work experience, Shelley has also volunteered in various activities where she has been instrumental in the start up and direction of several different children's ministries including VBS and Special Events.